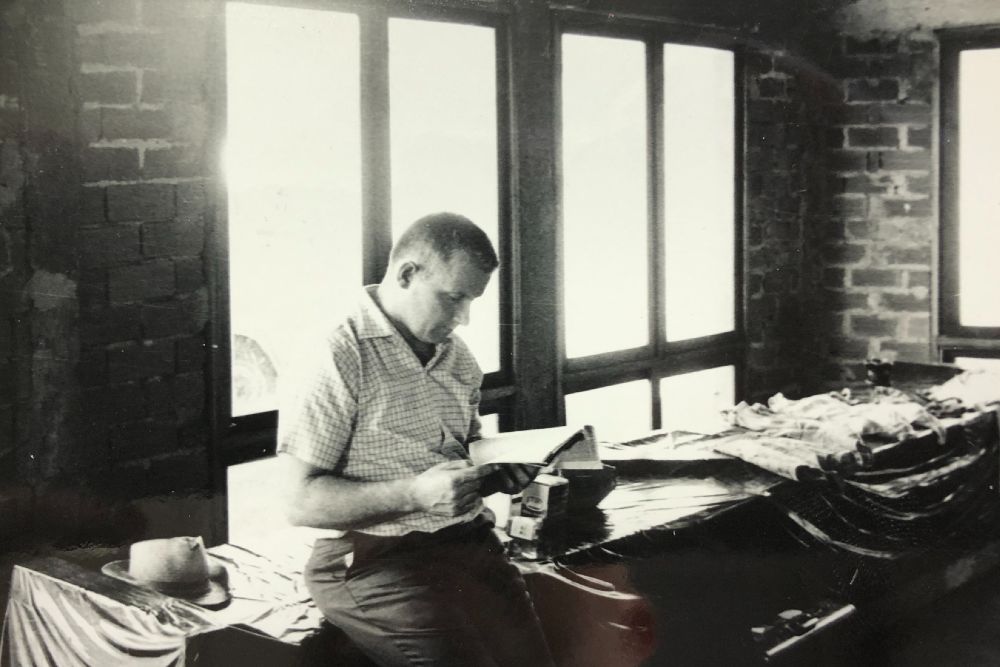 From Cabinets To Cement
Goetz Concrete Construction Corp was started in 1958 by Raymond R. Goetz Jr shortly after his honorable discharge from the Army in which he served as a Paratrooper. Although his first love was carpentry, his part-time concrete work paid the bills. He was a skilled cabinet maker who carried a cement finisher's card.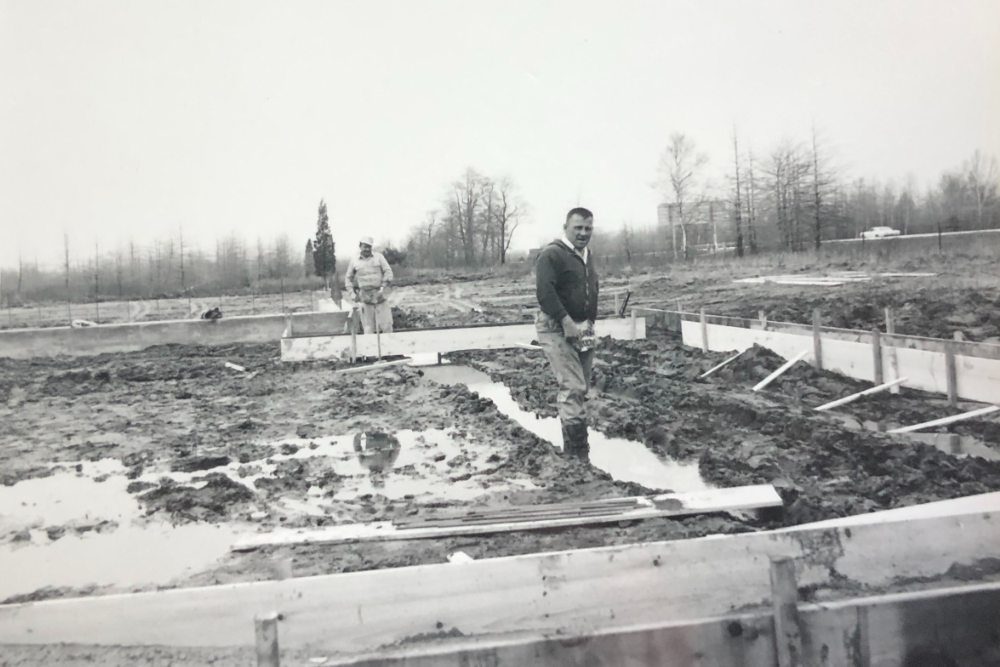 Humble Beginnings
Raymond's first pieces of equipment were a simple shovel and wheelbarrow obtained on credit with a handshake. His first work vehicle was the family station wagon. We joke that Goetz Concrete Construction Corp now has enough equipment to build a small city!
We Have Grown Over The Years
Multiple employees over the years have started their careers with Goetz and have had the commitment and leadership to retire from Goetz with over 30 years of service. We pride ourselves on treating our employees like family and upholding our family values and Christian morals.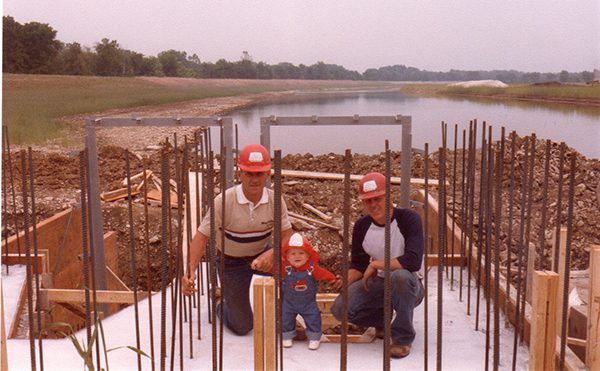 BJ and Raymond
Goetz now is led by his grandson BJ Sorensen and various other key leaders and employs 30 – 40 workers in a variety of trades.
Building Something That Last
With Ray's reputation for quality workmanship, fair prices, and timely work completion Goetz Concrete Construction Corp has grown rapidly.